From USP Steels, Kingswinford, UK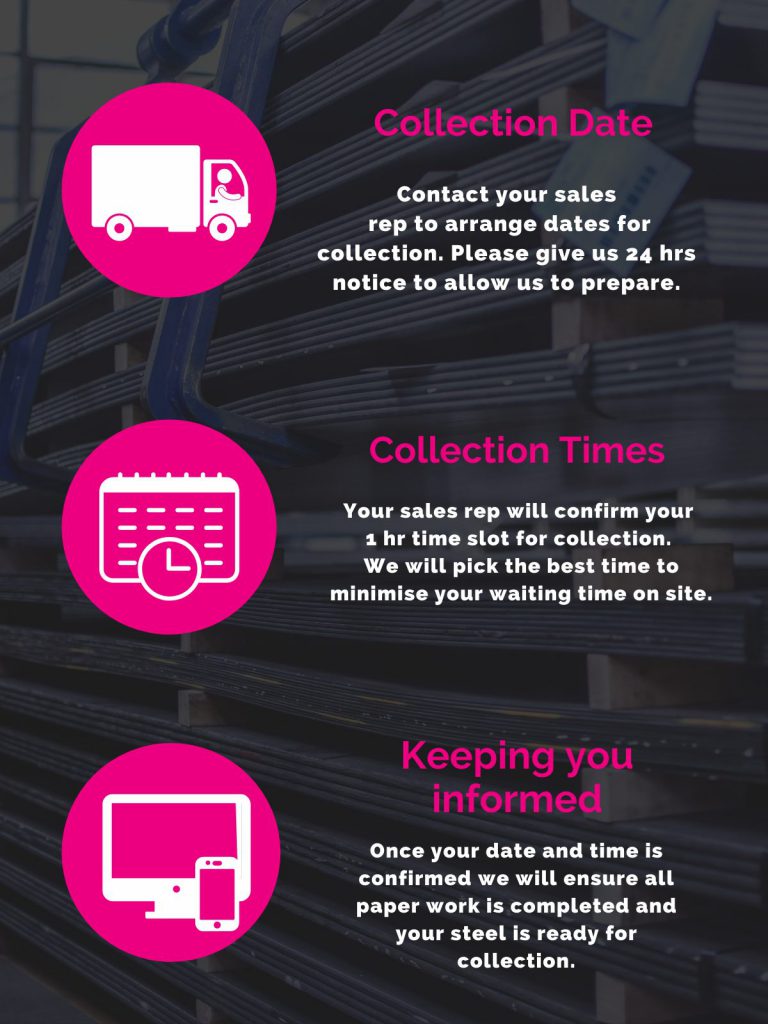 Here at USP Steels we want to make sure our Collections process and availability is as smooth as possible for all our customers. To do this we have implemented a process between our internal departments and customers, ensuring everything is organised and communicated as smoothly as possible.
A collection date will be arranged with the customer, bearing in mind we will need 24 hours' notice to sort out. Once a date has been agreed with the customer, our internal transportation team will arrange a time for that date and production will then be informed of the logistics so all the correct paperwork etc. will be ready.
Please note these procedures are in place to help improve our service to our customers by allocating specific times and dates for quick turnarounds.
Please note – We load all vehicles with an overhead crane.
Please ensure all vehicles sent to collect material are suitable for this method of loading. If you are unsure if your vehicle is suitable please contact our office.
Please ensure correct PPE is worn on collection – Details available on request.