We believe at USP Steels in working with the local community on any exciting & upcoming projects. One of our projects that we started during lockdown, included a collaboration with Stourport High School.

The brief was for year 11 students to produce a Marketing Campaign to promote/create awareness of our products, range and quality.

After being given a short brief to follow as a guidelines, students were instructed to create 2 new ideas/products to promote and create awareness for USP Steels. This would then be made into a final product once all ideas had been put forward.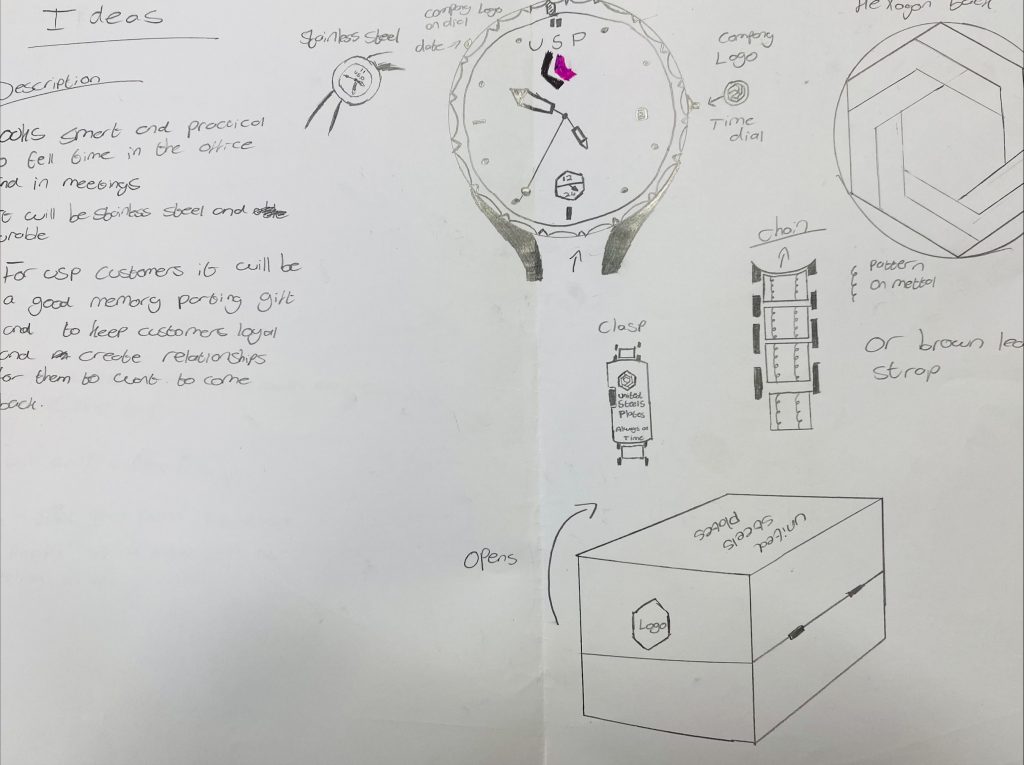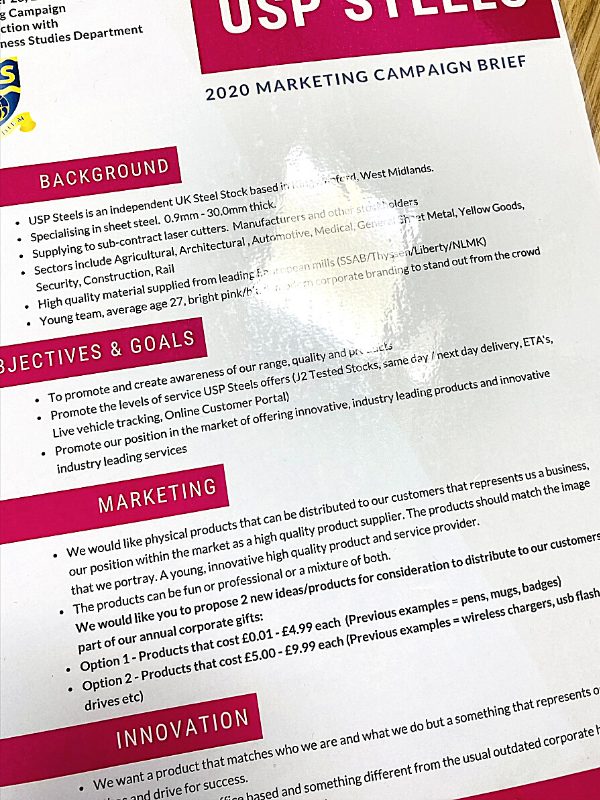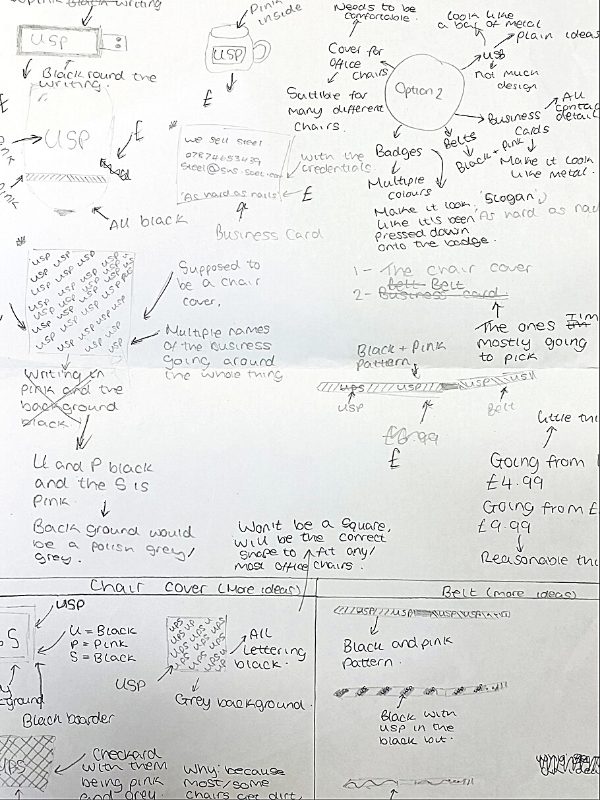 All of the proposals put forward from the students were fantastic (a little snippet above)! In fact, we think they have given our Brand Manager a run for her money so watch out for your job Charlotte.

Follow our social media pages to keep updated on any further community projects and sponsors from USP.