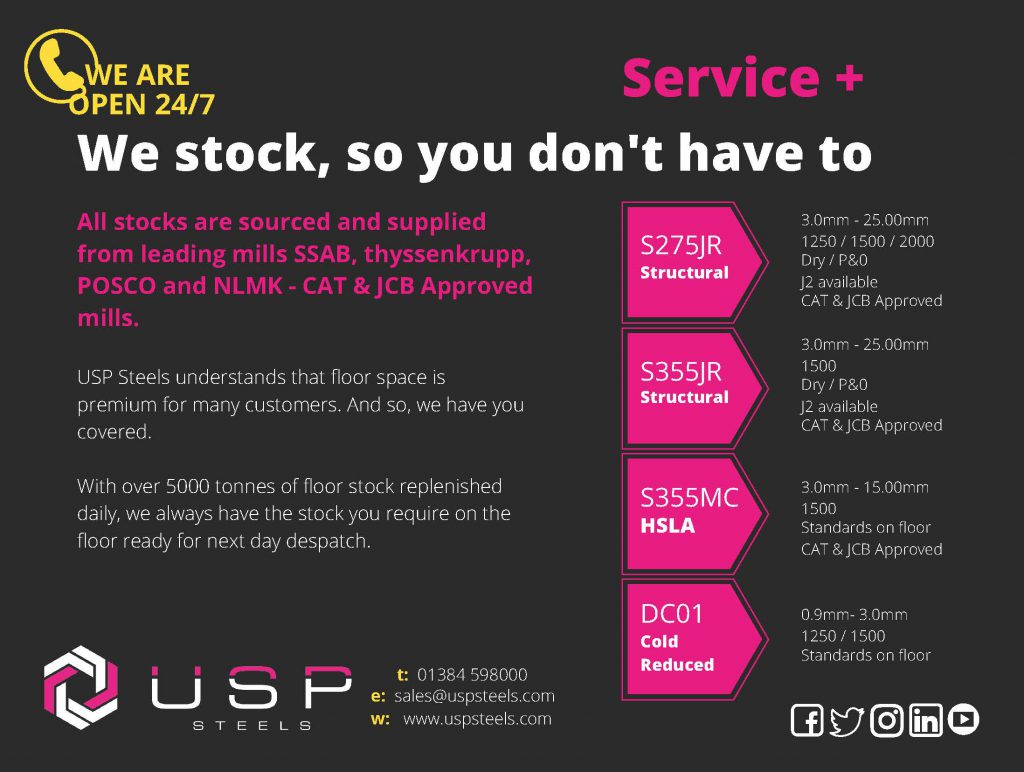 At USP we stock steel, so you don't have to!
We now offer a Premium service plus option for all our customers as standard, making the process as smooth as possible. One less thing to worry about during a busy day!
We know a lot of companies at the minute are closed, making business a little tricky for some. WE ARE OPEN 24/7 for your convenience. Whatever you need, we will be there to deliver.
This includes collection processes; we work with you to secure times best suited to you throughout the day. We are fully stocked, reliable, with good lead times and strong stock levels
ETA's and Test Certs are sent before every delivery ensuring everything is on plan and we also now track all our deliveries with our new live vehicle tracking system.
Click here to enquire today.
USP Steels – Your Unrivalled Supply Partner