Strong import competition, subdued mill purchasing activity and weak demand from the automotive sector have contributed to price erosion.
A shortage of semiconductors and other components has negatively affected the automotive supply chain. Carmakers have decreased production, consequently orders on the steel mills are reduced. This has resulted in a shorter lead times and increased volumes of material being made available to the rest of the market. As mill availability improved, general market prices decreased.
European steel prices have recovered in recent weeks, inflated energy costs have strengthened producers resolve to halt downward trends. Soaring gas and electricity prices resulted in significant cost hikes, particularly for electric arc-route steelmakers. Several steel producers announced their intention to implement new surcharges, to cover escalating energy and other costs. In addition to energy, these proposals cover surcharges for transport, scrap, sustainability and green steel. Other mills have adopted the traditional method of raising offered prices to cover increased costs.
"The announcement of the new quota-based steel trade deal between the EU and the United States boosted confidence. A number of mills have switched to night time and weekend working to mitigate rising energy cost."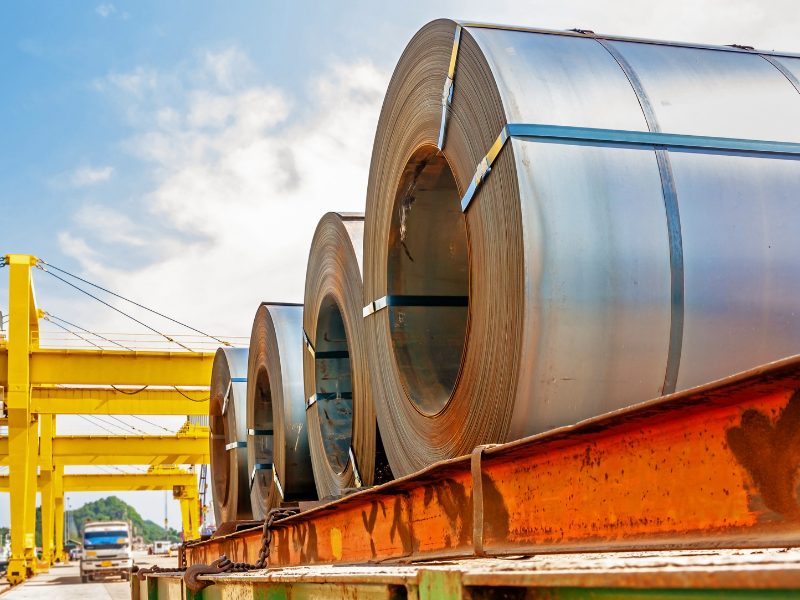 Many suppliers are now taking a firm stance on pricing, below are a few reasons why prices are likely to increase in early 2022.
General demand remains fairly strong
Automotive demand expected to return late Q1
China energy shortages / production stoppages.
EU energy hikes.
CO2 surcharges.
Section 232 removal (US)
Special metal / raw material lack of availability / steel shortages
The forecast is that prices are expected to stabilise in the immediate future, and as highlighted above an upward trend forecast in the early months of 2022, this as a result of increased mill production expenditure and an anticipated pickup in purchasing activity and the return of automotive demand. An improvement in the balance between supply and demand is foreseen.

Average Transaction Prices for Hot Rolled Dry Coil:
Jan 2022
+3.1%
Feb 2022
+3%
March 2022
2.9%
2022 will be another progressive year for USP, finally we move into our new purpose built factory late March. This will facilitate sales growth of by a further 20%, our product range will increase and subsequently finished sheet stock for next day delivery will increase by a further 50%. We have also invested in 10 new trucks and trailers in USP livery, adding to our new fleet of 50 trucks and 70 trailers.
Lastly, I wanted to thank all our customers and suppliers for your continued support. USP have been on a journey that has seen unprecedented growth, sales volumes have doubled since 2019 and revenues now +£100m. This has been an incredible journey that we are very proud of and would not have been possible without you, so thank you all.
Your sincerely
Glyn Costigan
CEO